The foundations of a large Anglo-Saxon hall was discovered beneath a village green in Kent. The green has remained undeveloped for over 1,000 years. The feasting hall measured 69 by 28 feet. The foundation consisted of post holes and plank gaps.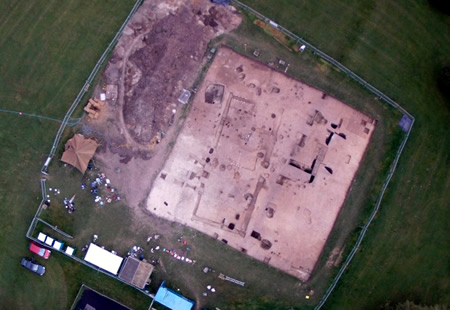 Artifacts and animal bones uncovered at the site have dated the hall as late 6th or early 7th century. Dr. Gabor Thomas explained that the hall was a symbol of local wealth and status. The kings of the era did not collect taxes and so moved from place to place, living off the bounty and offerings of their subjects.
Among the items found were a decorative gilt horse harness mount (above) and bone combs (below). Archaeologists intend to further investigate the site in the future.